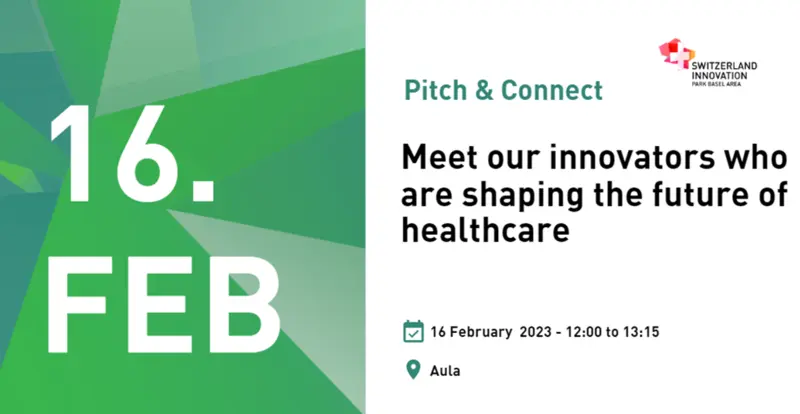 Meet our innovators who are shaping the future of healthcare.
Dear Main Campus community, partners and neighbours,

Are you wondering what the startups at the Main Campus in Allschwil are up to? Then this is the right event to find out.
Meet two residents from Switzerland Innovation Park Basel Area Main Campus in Allschwil:
Crystallise! AG: an expert in crystallization services and techniques for small molecules characterization using X-rays, synchrotron radiation and even electron diffraction. Where other CRO's have failed, Crystallise! has succeeded.
http://www.crystallise.ch/
Invasight AG: a pre-clinical stage biotech start-up that develops first-in-class, protein-protein interaction antagonists (PPIAs) against invasive cancers. https://www.invasight.com/

Date
Thursday, 16 February 2023
12:00 – 12:30 Pitches
12:30 – 13:15 Standing lunch

Location
Switzerland Innovation Park Basel Area
Main Campus, Aula

Hegenheimermattweg 167A, 4123 Allschwil
Please register via this google form by 13 February: https://bit.ly/3HwaMdq

Please feel free to send this invite to a friend, business colleague or neighbour.

Public transport
Lines 48 or 64 – Bus stop Kreuzstrasse

Parking
Car park – Kreuzstrasse 4, 4123 Allschwil


Pictures will be taken for marketing purposes.

Donnerstag, 16. Februar 2023
Veranstaltungsorte